Coming Soon
 
Coming Soon To Amazon
and major online retailers
Jamie's daughter is getting married and now Jamie has to endure a weekend with her ex-husband and his new wife, the home-wrecking trollop. Jamie can be nice...yeah right. The cheater doesn't deserve nice. However, Jamie's bitterness just might be sweetened when young and sexy best man Mark Bentley arrives for the rehearsal dinner. Mark might prove to be just the distraction Jamie needs. And if the ex has a problem with it...good. Only Mark isn't interested in a little flirtation. He'd like the cougar to scratch her nails down his back. Will the mother-of-the-bride say I do to a weekend of heated passion?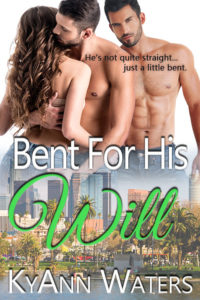 Coming Soon To Amazon
and major online retailers
Logan Sawin and Will Pennington have been friends for years. They attend the same university and live together in a great loft apartment. Their friendship can withstand anything...except Renna Polo.
Logan has never questioned his sexuality until he sees Renna, his girlfriend in Will's arms. Will is gay. But what bothers Logan more, Will's hands on Renna...or Renna's hands on Will?
Will has a dirty little secret...he's in love with his best friend. Yet, Logan isn't gay and Will isn't willing to risk their friendship to discover if Logan isn't quite straight, but may be a little bent.
Renna is in love with Logan and is intrigued by Will. She accepts what Logan and Will can't...they belong together. But if Logan and Will take a chance on more, where does that leave her? Right where she wants to be...with Logan and the man he loves.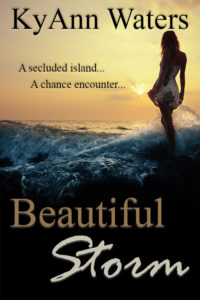 Coming Soon To Amazon
and major online retailers
Adrian Beck lost everything, including his passion for designing beautiful buildings, after 9/11. Self-imposed exile on Long Caye Island gives him the sanctuary he needs to live a simple, uncomplicated life.
Isabelle Clemet, of Clemet Hotels, is ready to rebuild after Katrina. She wants the best to design her new project on the coast in Biloxi, Mississippi. She wants Adrian.
Can an erotic late-night encounter on a secluded beach help a lonely architect rediscover his lost passion?
Available Now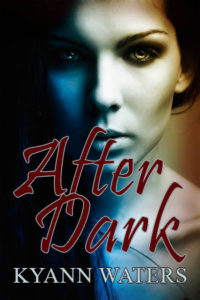 Kayla March has never experienced an orgasm, but that may change when she meets Alandro Blackwood, a rather unique vampire. Alandro had thought Kayla, his blood match, was dead. With her vampire gene dormant, why would she show up at After Dark, the vampire feeding grounds? He'll soon find out.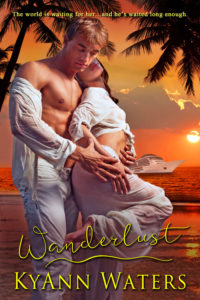 Now On Pre-order at Amazon
The world is waiting for her…and he's waited long enough.
Meg Snow is having hot and wild sex with Cory Traven…in her dreams.
Four years ago he had his chance for a relationship with her. Instead, he joined the military, leaving her to endure Milcott, South Dakota, on her own. Now it's her turn for adventure and a chance to banish those erotic Cory fantasies once and for all—on a singles cruise to Jamaica.
Cory has come home for what he denied himself four years before. Meg. But she's made it clear she wants anyone except him. There's only one way to show her that what she wants and what she needs are two different things. How? Storm the beaches of Jamaica. Infiltrate his way into her bed. Breach the walls of her heart.
And show her that paradise is not in the Caribbean, but in his arms.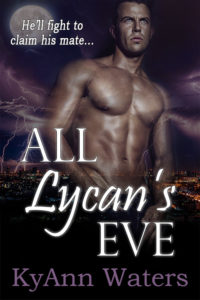 Now on Pre-order at Amazon
A misdirected email invitation is an opportunity for Callie Jones to shed her inhibitions and become a liberated woman looking for a night of wild, hot sex.
Kean Phelan, alpha male, expected a night of fun and fornication for himself and the males of his pack. A full moon brings out the animal for a night of rutting, which is why he's invited escorts to entertain.
What happens when Kean realizes Callie isn't one of his escorts…but his mate? Can he protect her, fight for her, and ultimately claim her once the pack discovers an outsider amongst them? 
Will Callie accept Kean and take her place as his mate?